Creamy Vanilla Collagen
A tasty and creamy collagen blend
Combining sustainably sourced marine collagen and grass-fed bovine peptides with vitamin C for a powerful blend that really delivers!
Subtle, but delicious vanilla flavour, perfect as a coffee creamer, or in smoothies.
Packed in an eco-refill compostable pouch 🌱. 
Free UK shipping above £50.
See all benefits
See ingredients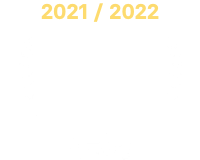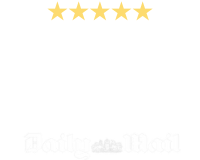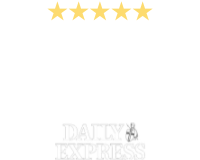 More than skin deep
Skin support
From our 30s we naturally produce less collagen in our body. Vitamin C supports the normal collagen formation for the normal function of skin and teeth.
Get your pep back!
Vitamin C contributes to a reductio of tiredness and fatigue so you can get your pep back in no time.
Inner strength
Collagen is a source of protein, which contributes to a growth in muscle mass and matenance of muscle mass.
What makes Creamy Vanilla Collagen special?
Creamy Vanilla Collagen combines Bovine and Marine peptides with Vitamin C for a balanced formulation to support an active lifestyle.
By combining collagen with vitamin C you're getting a great source of protein for normal muscle mass and bones as well as the support of the normal function of blood vessels, cartilage, gums, skin and teeth.

Our ingredients: a 50:50 blend of collagen peptides from sustainably sourced fish and grass fed bovine sources, skimmed milk powder, natural flavouring, chicory root inulin, ascorbic acid (vitamin C), steviol glycosides from stevia (natural sweetener). Allergens in bold italics. 
| | | |
| --- | --- | --- |
| Typical values | Per 100g | Per 15g |
| Energy | 354kcal | 53kcal |
| Fat | 0g | 0g |
| Of which saturates | 0g | 0g |
| Carbohydrates | 11g | 2g |
| Of which sugars | 5g | 1g |
| Fibre | 2g | 0g |
| Protein (pure collagen) | 76g | 11g |
| Salt | 0g | 0g |
Serving size: Two tablespoons (15g) daily. 11,000mg of collagen per serve.
Serving suggestion: add two tablespoons daily to hot or cold drinks, smoothies, or food.
No gluten-containing ingredients. If pregnant or breastfeeding, consult your healthcare practitioner before using.
Sourcing: Our Marine Collagen is sourced in Europe from freshwater plant-eating fish, reducing the exposure to toxins and heavy metals. Our Bovine Collagen is certified grass-fed, pasture-raised and free from routine use of antibiotics. Classic Collagen is blended and packed by us in our UK GMP facility.
Day by day, Classic Collagen works from the inside out
WEEK 1
Increased protein intake from the collagen supports normal bones and muscle mass, whilst vitamin C starts supporting your immune system
WEEK 4+
If you were vitamin deficient, you might start to see a difference in your appeareance as vitamin C contributes to normal collagen formation for the normal function of blood vessels, bones, cartilage, gums, skin & teeth.
WEEK 6+
Creamy Vanilla Collagen starts to form part of your daily routine.
Frequently Asked Questions
Got a question of your own? Ask us below
Real people. Real results