Stress
Balance
Embrace the calm and enjoy a balance of emotions through hormone regulation and stress resistance. Designed with essential vitamins and minerals such as vitamin B6 and zinc, Balance gives your body the building blocks to maintain feelings of calm and resilience.
Free UK shipping above £50.
See all benefits
See ingredients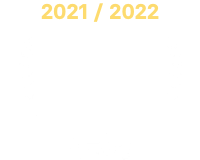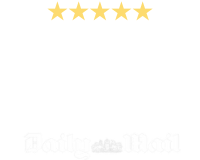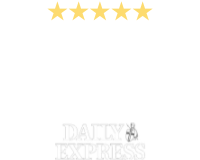 The balancing act
Stress resistance
The stress of the day behind and reach an inner calm with Balance – the perfect balancing act of essential vitamins and minerals, such as vitamin C and B6, which helps the body with a resistance to stress as they contribute to the normal functioning of the nervous system and pyschological function.
Hormone balance
Your mood is supported through the hormone regulating effects of vitamin B6 and zinc, the latter of which contributes to the maintenance of normal testoserone levels for hormonal balancing for men and women.
Cognitive support
The maintenance of feelings of calm through stress resistance and the cognitive support of Balance helps you tackle problems with ease. Think clearly with the cognitive supporting properties of zinc as a part of this balanced formulation.
How does Balance work?
Balance is what you need for resilience and inner calm. When the world around you gets stressful, you need the right nutrition to support your body's natural processes. Delivering the hormone regulating properties of
vitamin B6, the tiredness reducing effects of magnesium and vitamin C, and the cognitive support of zinc, Balance does exactly what it says on the tin (or in our case, aesthetically pleasing and tactile bottle!).
| | |
| --- | --- |
| Nutrient | Per serve (NRV)* |
| Vitamin C | 90mg (113%) |
| Vitamin B6 (as P5P) | 2.5mg (179%) |
| Elemental Magnesium (from bisglycinate, taurate & ascorbate) | 140mg (37%) |
| Zinc (bisglycinate) | 10mg (100%) |
| Copper | 100μg (10%) |
| Pomegranate seed extract | 10mg |
Daily Serving: 2 capsules in the afternoon or evening
NRV stands for Nutrient Reference Value
No gluten-containing ingredients. 100% Vegan.
Ingredients: Magnesium Bisglycinate, Magnesium Taurate, Vegetable Cellulose (Capsule Shell), Magnesium Ascorbate, Anti-Caking Agent (Rice Fibre/Extract), Zinc Bisglycinate, Pomegranate Seed Extract (Punica Granatum 40% Ellagic Acid), Pyridoxal 5 Phosphate (B6), Copper Gluconate.
Balance is not achieved overnight
DAY 7
Providing three forms of magnesium, Balance starts supporting your normal psychological function, reducing feelings of tiredness and fatigue.
DAY 21
Vitamins C and B6 contribute to the normal function of the nervous system, improving stress resistance.
DAY 45
You may notice less mood swings as you start to restore your nutrient levels.
DAY 90
No more afternoon slumps. Bring on stable energy through the day.
DAY 180
You've built a fortress of inner calm and quietude. You're doing great.
Real people. Real results